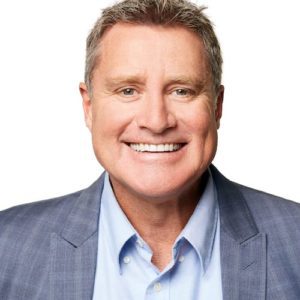 Sometimes clever marketing ideas can be found in the strangest of places. Like way outside of your industry.
I call today's idea the Look Beyond Your Own Backyard hack. AKA, where to look for fresh, new marketing ideas.
Now, I know some of you are so flush with ideas to get more customers that you're spoilt for choice. Let's face it, you may have been listening to The Small Business Big Marketing Show for years and you've got a list as long as your arm. If that's you, then it's time to implement. Go!
But what if that's not you? What if you're part of that group of business owners who are staring at a blank page … stuck for ideas to get more business? That is not a fun place to be.
Don't stress though, because the answer is just outside your door, over the fence and around the corner.
Here's my 3-steps to helping you look beyond your own backyard:
Acknowledge that all the great marketing ideas DO NOT live solely inside your industry. In fact, if you only ever look to what others in your industry are doing, then you're limiting yourself and holding your business back, in a very big way. Accepting this will place you in a mindset to be more open to other ways of getting more customers.
Start to look at the way businesses in completely unrelated industries market themselves. If you're a real estate agent, then flick through clothing catalogues. If you're a vet, then go to a retail conference. If you're a cafe owner, then check out jewelry shops.
When you see a marketing idea you like, ask yourself "How could I implement this in my business?" Don't be too literal, as the idea may not translate directly into your business … but it may spark something that does.
Pro-Tip: When you do see an idea you love, don't be afraid to contact the business owner and ask them questions about it. Who designed it? Was it hard to implement? How has it worked for them? They're in an unrelated business, so they should be happy to share.
That's my 3-steps to Looking Beyond Your Own Backyard.
You'll find more marketing inspiration in my popular marketing text – The Boomerang Effect and 11 year-old business podcast which you can find at www.SmallBusinessBigMarketing.com
So, what have you got to lose?