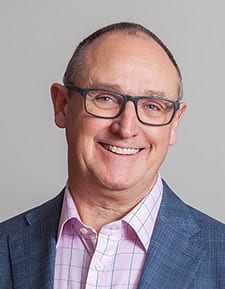 In 2013, armed with a video camera, Nigel set off on an initiative to travel throughout Australia, solo on his motorbike, to discover ingenious Australians and share their stories. Through 'Ingenious Oz Project', his quest was to inspire the ideas of a Nation and as an ambassador of Start-up Australia, he has interviewed hundreds of Australia's top entrepreneurs and business leaders. These initiatives and the unique research they offered led Nigel to establish 'Game of Inches Co'. An organisation committed to helping businesses grow through a tested and pragmatic process of small changes leading to big results.
He has advised C-Suite executives, Ministers of Parliament and entrepreneurs in both public and private sectors. As an international speaker, he has presented to organisations in myriad industries including IT, Franchise, Events, Marketing, Finance, Pharmaceuticals, Government and Telecommunications. He has spoken throughout the world including the US, Canada, UK, Europe, Asia, Australia and New Zealand.
He is an alumni of the Disney Institute, a Ted-Xer, and author of three books. His latest being 'Game of Inches; why small changes win big results'. He is regularly asked to comment to a range of media including TV, radio and print and is a regular contributor to Inside Small Business and Micenet publications. Having spent over 20 years in business events (both on and off the stage) he understands the importance of not just being engaging, but delivering practical and lasting outcomes.
What does Nigel speak on?
If you want to inspire the audience at your next conference, AND get them to take action, you need to book an exceptional speaker. Nigel Collin is that  speaker. His message is simple. Business success is a game of inches and not a one-off moment. It's making small, consistent changes that makes big happen.
Most people resist change because others try to inspire them with big, disruptive success stories from other businesses. It seems too big, too hard and too scary. But Nigel has made a lifetime's study of businesses that achieve greatness one small, doable step at a time.
Australia has many wonderful business success stories that most Australians don't know about. Nigel will share these with you and show you why his Game of Inches process is so successful.
Outcomes:
Gain an achievable process for sustainable growth using small consistent improvements.

Shift your mindset from explosive overnight success to constant step by step innovation.

Demonstrate four key actions and three key behaviours of successful business leaders.

Deliver practical action steps your team can implement straight away.
What are the topic areas Nigel covers?
The Game of Inches
What if business growth and improvement don't have to happen with a big breakout idea but can unfold by making small, consistent changes? This keynote focuses on an achievable and sustainable growth based on research from over 100 top entrepreneurs, business leaders & owners. 'The Game of Inches' is a blueprint for using small consistent improvements to create big and lasting results for your business.
Ingenious Thinking
This keynote is designed to give you and your team the skills, confidence and process needed to think more creatively and find bankable ideas. The challenge for many organisations is their people don't think their very creative and they don't think their ideas are of any value. Yet thinking creatively is a skills both demographers and futurists highlight as imperative for the future success.
The Mindset of Change
This session is for leaders wanting to inspire and enable their teams to achieve a mindset for adopting and exploiting change. Drawn on research from business psychology, neuro-science and interviews with business leaders it offers pragmatic ideas to adopt for mindset of change.
Nigel as an MC
Nigel Collin has been regarded as one of Australia's top conference facilitators for over 20 years due to his engaging style and ability to help get your message across.
He sees his role as three-fold:
1. To engage your people and get them into the right mindset.

2. To provide the right facilitative tools to allow your message to be heard and acted upon.
3. To guide and direct the process so you get the results you need.
Part of Nigel's uniqueness is tying together the experiences, themes and key messages of your conference with an appropriate blend of facilitating, interviewing or including a keynote address.
His background as content director and meeting designer in the business events industry allows him to add an extra level of understanding to your conference or event and he is often brought in early in the planning process to help structure, coach, script and create flow.
What they say about Nigel…
"Excellent. Brilliant speaker and one who really relates to industry"
Master Builders Association
"Nigel managed to rack up the #1 spot of most highly evaluated sessions"
ILEA
"Our CEO praised the event as the 'best yet', an outcome that could not have been achieved without your hard work and dedication."
iCare
"I received great feedback about your session. Scored 4 & 5 out of 5."
CBA
"Nigel delivered a very personable and accessible presentation with interesting examples of how people have innovated. He is an engaging speaker and always prompted thought, conversation and discussion."
Bendigo Bank
"Fantastic. Nigel was very professional and totally understood the message I was wanting portrayed. We received many favourable comments."
ADIA