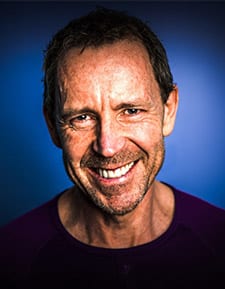 Cameron Schwab was appointed CEO of the famous Richmond Football Club at age 24, the youngest in the history of the game. He then spent the next 25 years as the CEO of three AFL clubs, the second longest serving CEO in the modern game.
The CEO roles Cameron took on all had something in common. The clubs were at their lowest ebb, uncompetitive on the field, and facing massive financial, structural and strategic challenges off it, which, in combination, threatened their survival.
The AFL is an unforgiving, unrelenting and often ruthless environment. Progress is hard-won, but in all cases, the fortunes of the clubs Cameron led were restored, both on and off the field.
A measure of his legacy is the fact that Richmond, Melbourne and Fremantle are now, by any measure, vibrant, financial and highly competitive clubs. Their supporters can look to the future with great hope and optimism.
Key career achievements:
Appointed General Manager (CEO) of Richmond Football Club at 24 and was the youngest person to hold this position. Cameron developed and executed a project called 'Save Our Skin' (SOS). It was this campaign that saved the club from bankruptcy and was nominated as Richmond's 'Defining Moment of the Century' at the 2008 Centennial Celebrations.

As CEO of Melbourne Football Club his key objective was unification, the club having almost merged with the Hawthorn Football Club the previous year. Melbourne went from last to top 4 in one year and Grand Finalists two years later whilst operating profitably and growing attendances by 65%.

As CEO of

www.afl.com.au

(AFL's official website), he developed strategies for the inaugural sale of the online rights to Telstra and is now one of the AFL's most important assets.

As CEO, Fremantle Football Club was transformed from a loss making, debt laden club (that never placed higher than 12

th

) to a regular finalist and ranked in the top 3 AFL clubs in terms of profitability and resources. Revenue increased by 320% and the balance sheet improved by $13m.

12 months after assuming the role as CEO, Melbourne Football Club posted a profit after effectively losing $3m in the previous trading year. Ongoing profitably enabled the club to extinguish $5m of debt and build an asset base of $6m. Revenue grew by 60% despite embedded strategic constraints.
What does Cameron speak on?

Cameron has channeled his deep experience in leadership in professional sport and business, mentoring CEOs, senior and emerging leaders and their organisations across many industry sectors, those seeking to build high levels of cultural, strategic and leadership trust as the basis for sustained high-performance. 
Cameron is also an artist, and there is a compelling creativity and originality in his storytelling and speaking. He explores the deep personal and professional challenges he faced as a leader, his openness, vulnerability and generosity creating a powerful connection with his audience, who will be reaching for their notebooks to record the insights and wisdom from a fully-lived leadership experience.
What are the presentation areas Cameron covers?
The Score Takes Care of Itself – Aligning Purpose and Performance
Cameron delivers a game-changing framework that aligns purpose and performance, particularly as it relates to the complex mix of culture, strategy, leadership and decision-making judgment. Then, as Hall of Fame NFL coach Bill Walsh would say… "The score takes care of itself."
Being Brave – The Authentic, Vulnerable and Courageous leader
Cameron models his 'Being Brave' mantra – a seven-step process to find the answers for yourself, rebuild confidence, and be the leader you aspire to be.

Leadership is about the example you set and the culture you create
Cameron articulates four core leadership habits, immediately executable, to create the behaviours and culture to lead with authenticity and achieve high performance outcomes.
Leveling Up – What business can learn from professional team sport
Cameron fully explains a seven-step process, immediately executable, enabling leaders to establish performance accountability, where people consistently set high expectations of themselves and behave to those expectations, and most importantly, do the right thing, even when it's hard.
What clients say about Cameron…
"Profound wisdom – He was like Master Yoda from Star Wars. Inspiring and thought provoking."
Sam Paynter, Director, Greg Hocking Real Estate
"Cameron Schwab's presentation to the CEO forum was raw, passionate and insightful. His engaging style and willingness to share his own story in a way was at times raw and vulnerable. His insights into leadership and the challenges that go with it, gave me a lot to think about."
Jim Mole, CEO Ameropa Australia
"One of Cameron's key messages is that 'leadership is so personal'. He is remarkably generous in sharing his intensely personal journey and reflects on how this informs his leadership, trust and high performances frameworks. These models developed over 25 years of leadership practice resonated deeply with the CEO Forum members and provided them with fresh insights to take back to their own businesses."
Richard Lindell, CEO International CEO Forum
"Cameron's leadership workshop was one of the best I've been to. Practical and clear frameworks for leadership, with authentic and powerful delivery. Cameron's experience as a leader in an elite sporting environment provides a unique perspective to leadership that I wish was taught more broadly. And a masterful storyteller!"
Lisa Jacobs, Executive Manager Legal-REA Group
"Absolutely inspirational and will make a difference to what I think and what I plan to do. Cameron's passion and great storytelling skill meant his message was delivered 100 times louder and clearer."
Richard Ye, General Manager Australia and New Zealand, Armstrong Flooring
"Cameron is authentic and real. He is also a great thinker who has been able to turn his experiences, both good and bad, into a practical toolkit that you can arm yourself with to succeed in leadership. In one training session, Cameron succinctly described the lessons that it took me 12 years to learn in business. But not only that, Cameron is all about implementation – the practical outworking of leadership skills in a tailored and achievable way."
Adrian Spencer, CEO Grant Ready