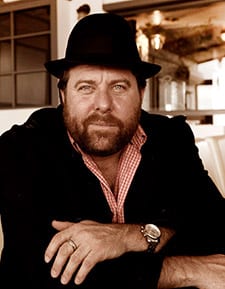 Shane Jacobson is one of Australia's most loved, award-winning actors, presenters and entertainers, and has worked with some of the biggest names in radio, film, stage and television for more than 25 years.
Best known for his work in film, television and theatre, he's also a song and dance man, author, screen writer, creative director, producer, executive producer, motorsport enthusiast, father of four and an ambassador for many worthy organisations and charities.
What does Shane speak on?
As a speaker he delivers highly entertaining and engaging keynote speeches and after dinner talks about his unique life. His keynote centres around his best-selling book 'A Long Road to Success' and is packed full of funny and memorable stories from his extraordinary life.
Shane as an MC
As an MC Shane is witty and professional. He is one of the most in demand celebrity MC's in Australia today having hosted hundreds of events, conferences and awards shows. With his diverse background, he brings a rare depth of experience to every engagement. Many of Shane's clients have him back every year!
What they say about Shane…
"He was fantastic. I have never seen Shane MC anything before so it was pure delight for me to see him in his element and do such a fine job. He wasn't just an MC, he was entertaining, and that I think is the thing that sets him apart from the pack. I don't know how we can find someone better for next year!"
John Danks & Son
"Shane communicated and engaged the crowd like I've never seen before. A wonderful MC with all the skills to ensure the night is a success."
Port Phillip City Council
"Please convey our thanks to Shane Jacobson for a wonderful job at the 2012 WorldSkills Australia National Competition. The feedback from guests who attended on Sunday has been full of praise. His an absolute delight and the ultimate professional, keeping the evening on track and audience entertained."
WorldSkills Australia
"Shane was fantastic! Great sense of humor, humorus and yet professional. We experienced slight AV technical difficulties and he held it together very well. With his background in event management, he was able to engaged with the guests and keep everything rolling and on track. Everyone said they loved him and if we could bring him back the following year."
Real Estate Institute of Queensland
"Shane's presentation was a highlight of our conference, being a thoroughly entertaining and engaging speaker for our Gala dinner. Shane's talk was a great balance of story-telling, motivation, and comedy all rolled into one. It was even more pleasing to have Shane attend our dinner and stay and talk with all the guests throughout the evening and well into the night, which was 'above and beyond' what would be expected of many speakers. I would highly recommend Shane to other corporates looking for an interesting and entertaining speaking for their event."
Victorian Farmers Federation
"Shane Jacobson was absolutely outstanding. He was genuine, warm, very funny and made the day flow extremely well. People were thrilled to have him there. I haven't used a speaker that I would recommend more highly than Shane. I'd jump at the chance to have him at another of our events."
Multiplex Limited